Saturday, 22 September 2012
We are slowly getting into the daily back to school routine and it hasn't been easy. Phrases like, "we have to go AGAIN today" and "not that for lunch again" have already made an appearance. So I 'm thinking amongst all the PTA sign-up sheets and homework schedules I should do a giveaway from RoseArt and The Board Dudes.
You like? GOOD!
RoseArt is truly a company that thinks outside the page when it comes to all things art for lil kids and The Board Dudes are just plain coolio! Right now I'm in love with The Write Dudes neon infinity permanent markers and the RoseArt color blanks… good thing BOTH of those are included in this giveaway. It's a HUGE rad prize pack that will put some fun into your back to school supply list!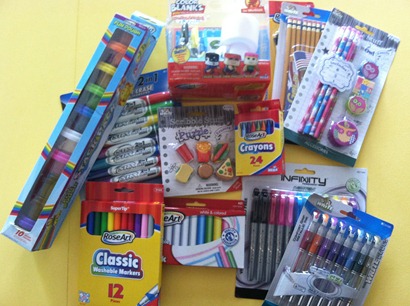 Here's what's included for the winner:
From RoseArt:
Color Blanks – in motion
32 count white and colored chalk
24 crayons
5 paint brushes
12 SuperTip classic washable markers
10 tubs of fun dough.
From The Board Dudes/The Write Dudes:
12 Infinity permanent markers in neon
scribble stuff – 8 owl pencils erasers and sharpener
8 metallic ink gel pens
junk food puzzle erasers
10 No 2 pencils
8 2 in 1 dry erase markers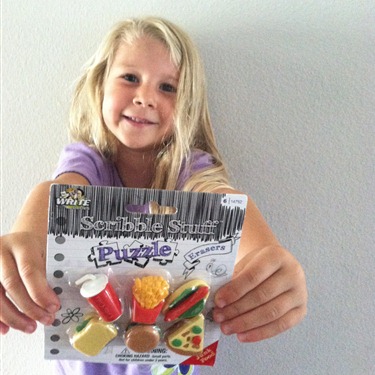 All you have to to do win is leave one comment (one entry per person) on this post with any back to school tips you would like to share with me.
Here are two tips from me:
#1 On bath nights I dress my kiddos in their outfit for the next day and they are already ready in the morning. (Don't judge! I have 4 kiddos 5 and under and work from home. This works and you will thank me later!)
#2 Buy a few packages of the Scribble Stuff puzzle erasers (pictured above) and wrap each up individually as gifts for the class. Kids go ape over the lil' things and it's a practical cost effective class gift.
AND check out these great ideas from this year's Back to School Feast at our place!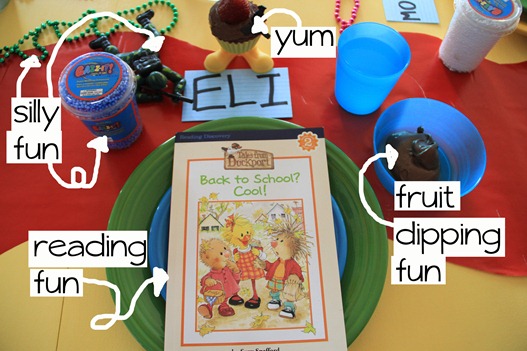 Good luck friends. Giveaway ends next Saturday 9/29/12 at noon.
Kara-Noel has been "crafting" since she could hold a glue gun! When she isn't hanging with her Hot Hubby, chasing down her four kiddos (5 and under) or napping you'll find her blogging at Eli's Lids The Blog!