08/25/2014 5:40 pm
When I wake up to a Winder Farms delivery, it's like getting a little note that says,
"Hey KN,
Why don't you stay in your Pajamas today!
Did-your-errands-for-ya,
Winder Farms"
I was challenged to make an amazing burger with my most recent delivery.
And I did!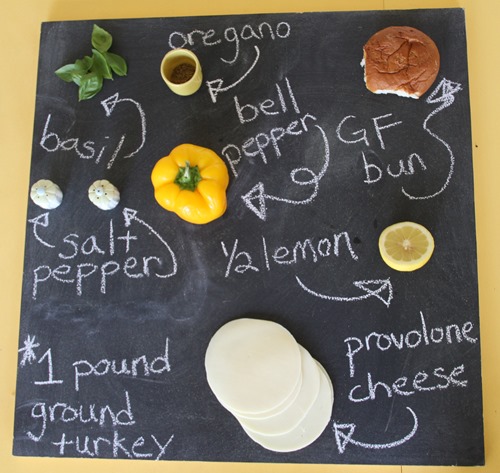 For the burger you'll need: 1 pound ground turkey (not pictured above because raw meat is gross), bread crumbs from one GF bun (explained below), juice from 1/2 a lemon, 1 bell pepper, 1 tablespoon of chopped fresh basil, 2 teaspoons dried oregano, 1 teaspoon salt, 1/2 teaspoon pepper, 3 slices of provolone cheese, gluten free buns,
All the fixins': lettuce, tomato, and condiments. But you might omit all the ketchup and mayo when you taste the amazing carrot coleslaw I share with you too!
For the carrot coleslaw you'll need: 1 teaspoon of oregano, 2 teaspoons of honey, 3 teaspoons of olive oil, 2 teaspoons of balsamic vinegar, 1/4 teaspoon of salt, 1/4 teaspoon of pepper, one carrot shredded.
1. Pop one of the gluten free buns into the broiler. Try not to burn it…I always do. Always. But if you do happen to burn it, just scrap off the black and no one will notice. In a blender grind up the bun into crumbs, then set aside.
2. Finely chop the bell pepper.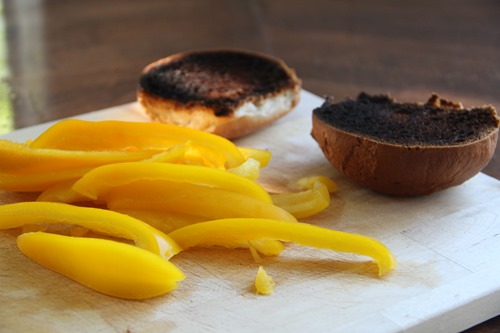 3. Combine the turkey, bread crumbs, lemon juice, chopped bell pepper, basil, oregano, salt, and pepper into a bowl and mix. I use my hands and smash the heck out of it!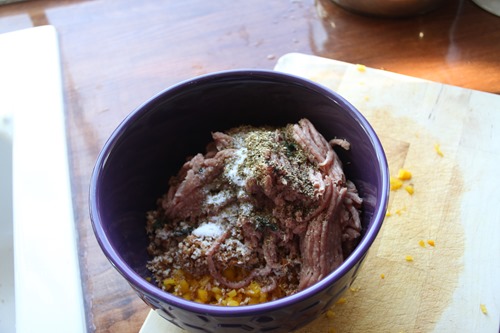 4. Use a 1/4 measuring cup and form lump into a ball. Make as many little balls as you can. I usually get 10 quarter cups from one pound of meat. Winder Farms ground turkey comes in 1.25 pounds and I got 12 quarter cups.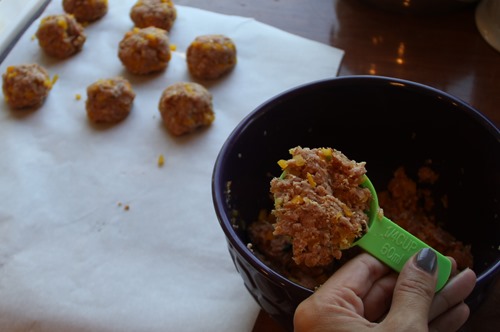 5. Flatten out each ball into a thin patty. Break the provolone cheese into little pieces and put on half the patties. Place the other "non-cheesed" patty on top of a cheese one and meld the sides together. (In the picture below the top patty has already been melded to the bottom.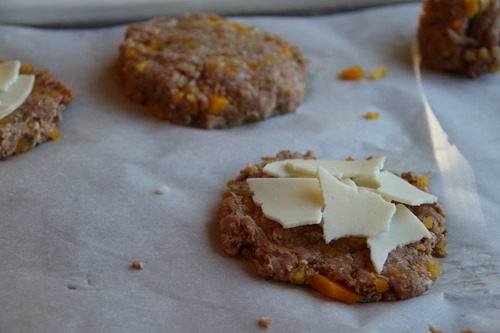 6. Admire your work, ignore the dishes and head on out to the grill. Grill until cooked through.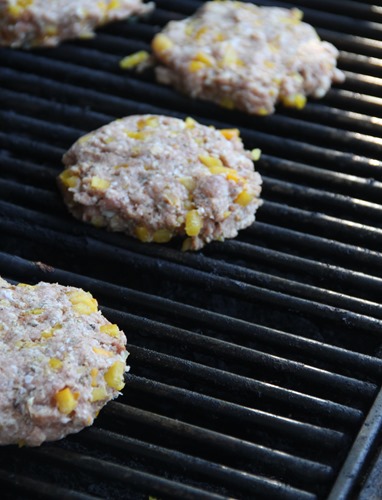 While the patties are grilling, we'll make the carrot coleslaw!
Wisk together the oregano, honey, olive oil, vinegar, salt, and pepper. Then add the shredded carrot.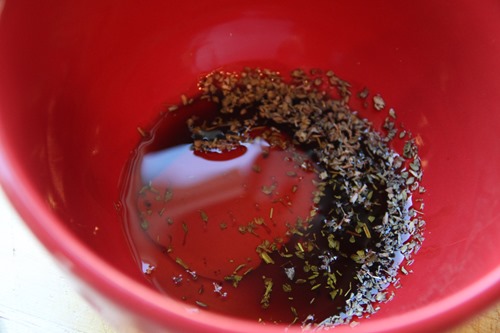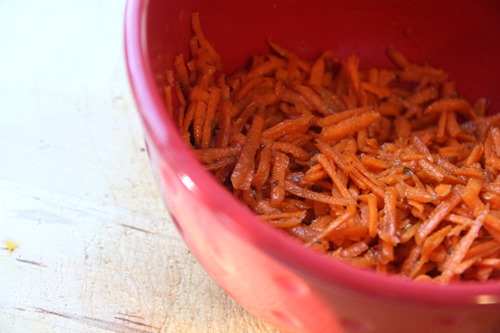 Look at the grill lines on that piece of meat! It's OK if some of the cheese leaks out a bit.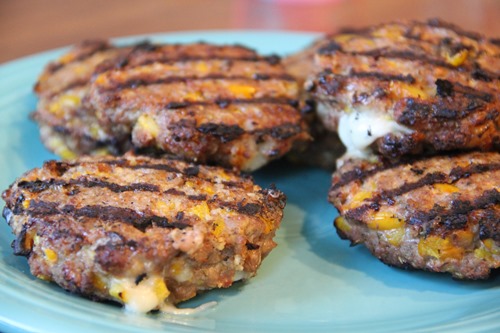 Now we build the perfect gluten free burger!
Veggies go on the bottom (if you don't know why, then just ask me… it's kinda a secret) of your gluten free bun. Then add your amazing patty and top off with the carrot coleslaw. You won't need to add anything else!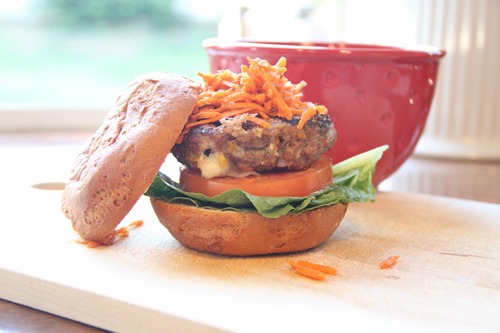 I know you want a closer look!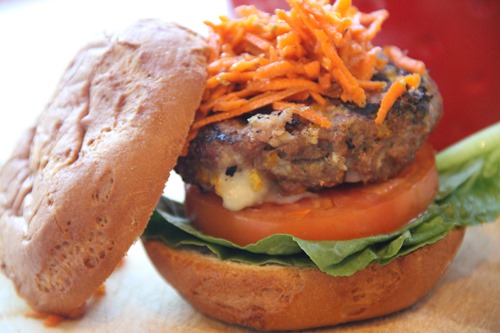 Read more from Kara Noel at Small Things are Big Things and stalk her onInstagram, Facebook, Twitter, Pinterest and Google+. She'll stalk you right back!