10/13/2014 2:14 pm
It's hard for outsiders to believe that "The OC" is actually filled with amazing hiking trails.
It is.
And we trekked the Family Friendly Holy Jim Falls this summer.
You should too!
Get to the trail early, before it gets too hot.
It is quite a drive to the trailhead. It's a rough road and you have to go slow! But it's completly doable with little children. Mine are 8, 6, 4, and 2 years old!
We brought a camel back filled with water and a few snacks. It wasn't easy so you won't want to scrimp in the food area!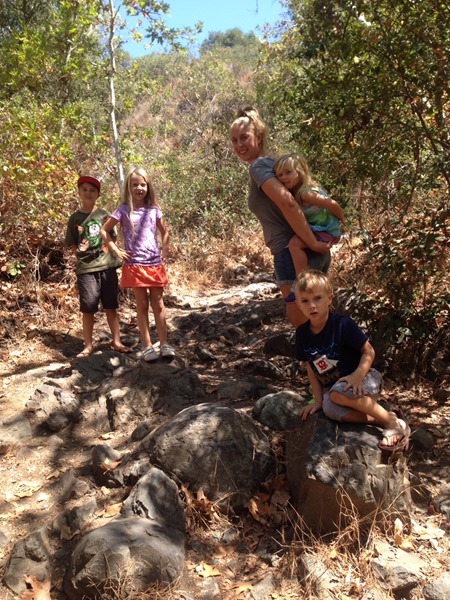 On the way up you should stop often in the shade for quick rests and water. We stopped about three quarters from the top for a snack and we should have stopped to eat sooner… and we should have brought more snacks.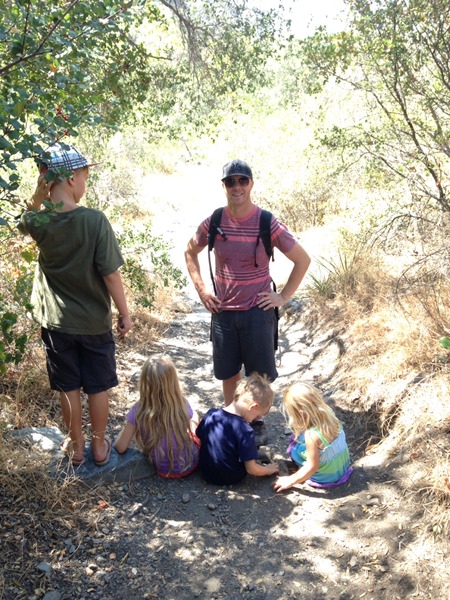 The scenery on the hike is fantastic! You won't feel like you are in Orange County.
Doesn't being in nature just make you crave more time in nature?
Doesn't it make you want to buy poperty and just live off the land?
Oh, that last one is just me?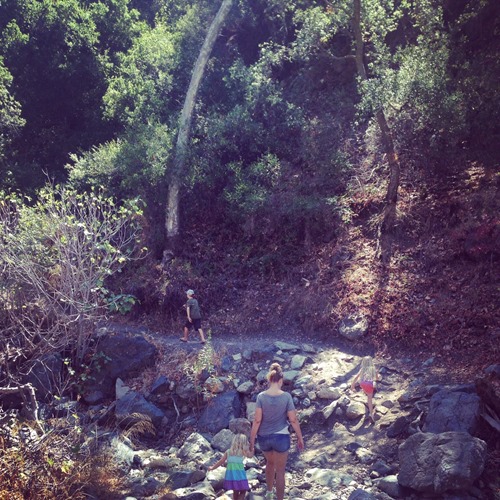 We let the kids explore quite a bit off the trail. As much as I wanted to power through the hike and get a workout, I wanted more for them to love this adventure. And they did!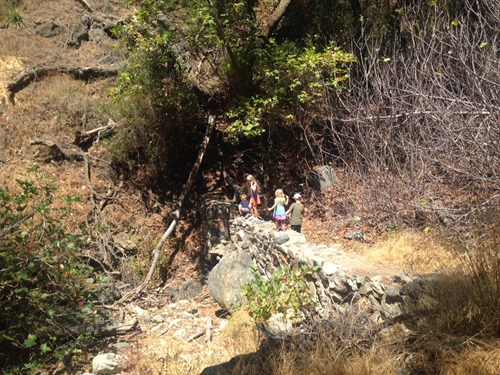 There are 4 trail stops on the way and we all had fun learning about the actual man, Jim, the trail is named after. He kept bees in the canyon and I think I want to too!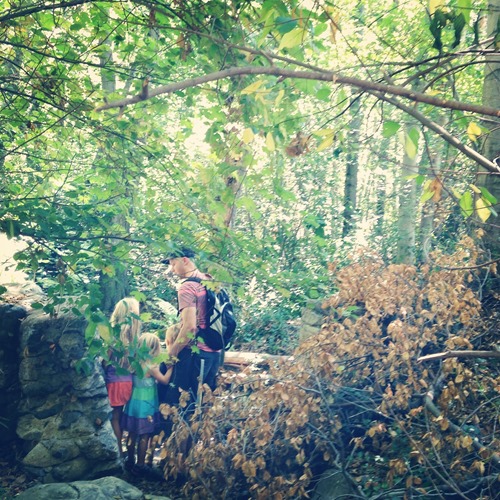 Of course, when you take a hike and it gets tough… remember the way back is always easier! I'm so glad we pushed though to the "falls," because now we can say, we've done it!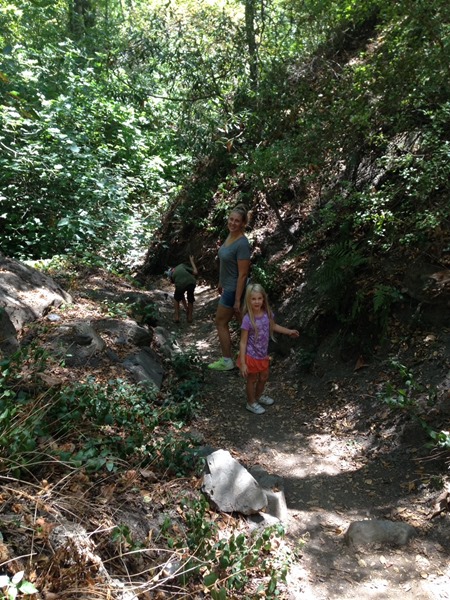 I know you want to see a picture of the actual falls. But how could I ruin the surprise? You need to discover this with your family on your own.
Spoiler Alert: The "Falls" are just a trickle in the summer. Try to go after the next good rain in So Cal (hahahahahaha).
Things you should know if you go: 
~Even though my boys wore flip-flops (I mean, we are in the OC), you really should wear tennis shoes.
~From the main road (Live Oak Canyon Rd) you'll turn onto a dirt road next to Trabuco Creek, then you'll take the dirt/gravel road about 4.5 miles to the trailhead. Keep an eye on your mileage, because about two miles in there is a rest stop type area with a porta potty and since you are going so darn slow you might think you are at the trailhead already!
~Bring more than one snack! We should have done a whole lunch. It would also be fun to bring a short book to read at picnic rock or the falls. What a special memory for the kiddos… reading in the forest!
~Water. Lots if it's hot.
~The way back is much easier than the way up! This is a great time to encourage your kids during a challenging situation. Pushing toward a goal.
Read more from Kara Noel at Small Things are Big Things and stalk her onInstagram, Facebook, Twitter, Pinterest and Google+. She'll stalk you right back!